From Specification to Final Product
At Sibrama Newage, we receive queries for the manufacture of watch straps and leather accessories from across the globe. Ranging from orders with clear specifications to queries directed towards new ideas in product development, we are well equipped to handle both ends of the creative spectrum. From the moment a query or order is received, a dedicated team gets to work to establish a seamless understanding of the client's requirement. We fully understand the standards of precision required in the watch straps and leather accessories industry and are technically equipped to match every need and challenge placed before us.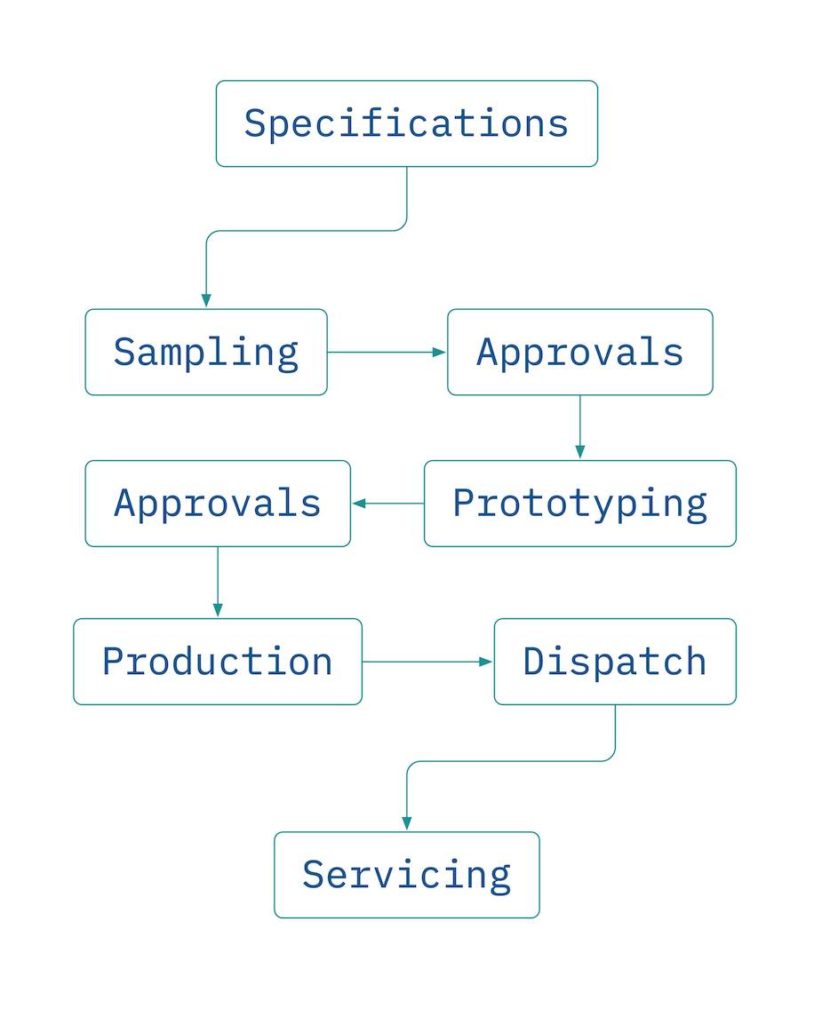 Part of our development facility, an in-house tool room enables the design and development of custom tools and detailing methods in a swift and precise manner. The tool-room employs the use of CNC vertical milling machines, CNC z-axis spark erosion machines, lathe machines, surface grinders and conventional vertical milling machines. The tool-room is operated by a close knit engineering team that has gathered over 30 years of experience in prototyping, design and development.
Additionally, our in-house facilities include screen printing, LASER marking, pad printing, digital printing, foil-stamping and embossing. Not limited to industrial methods alone, Sibrama Newage recognises and appreciates handcrafting techniques that complement the industrial expertise of watch strap manufacturing. Some of these traditions include hand-stitching, leather carving, burnishing, weaving, embroidery and hand sewn embellishments.
Discover Unparalled Expertise
Scale, speed and service assurance
Sibrama Newage is well known in the industry for the convenience we provide to our clients in terms of scale, speed and service. Years of continued satisfaction has ensured the partnership of major watch brands of the world. Owing to well-formed teams that are responsive from the moment a query is received right up to the receipt of quality manufactured goods, we have been able to cater to the stringest requirements asked of us.